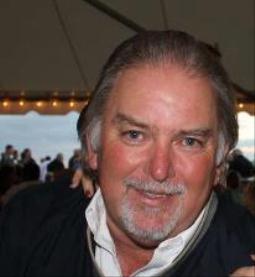 Originally from Lima, Ohio, Tom Hayes attended The Ohio State University and began his career in advertising in 1980. He spent 10 years in cable television working in Lima, Akron, and Columbus Ohio; Dallas, Texas and Springfield, Illinois, and West Palm Beach.

Over his 20 years with the CBS affiliate WPEC CBS12 in West Palm Beach, he recieved the AWRT Outstanding Account Executive Award as well as the WPEC Account Executive of the Year. Tom collaborated with WPEC News Department to develop a series of medical specials for Palm Beach Regional Hospital, winning a Florida Emmy. He retired from WPEC and formed Hayes Media in late 2010. His expertise is in media strategy and placement, having been responsible for placing over 50+ million dollars in spot advertising over his career.

A long-time member of the American Advertising Federation, Tom played a central role in the Palm Beach Ad Fed serving as ADDY Chair, Legislative Chair, and President. He participated in the effort to re-write legislation regarding the Florida Ad Tax. Tom worked with the state delegation to lobby legislators to eliminate the tax on advertising services which the legislature passed, and Governor Bush signed into law in 1999. He has held several state-wide positions including Governor for the 4th District AAF, and was a member of the AAF National Board of Directors.

Tom has been involved in local children's charities, including organizations like the Connor Moran Children's Cancer Foundation; the local chapter of St. Jude Children's Research Hospital ; the WPEC Project Thanksgiving Golf Tournament; Athletes Against Cancer; Our Community/Our Children; Foster Parents Association, and the Treasure Coast YMCA. Through these organizations, Tom has helped to raise millions of dollars to help those who are less fortunate.

He is the recipient of numerous Gold ADDYs , 2003 Advertising Federation of the Greater Palm Beaches Silver Medal and the 4th District AAF Gold Medal.